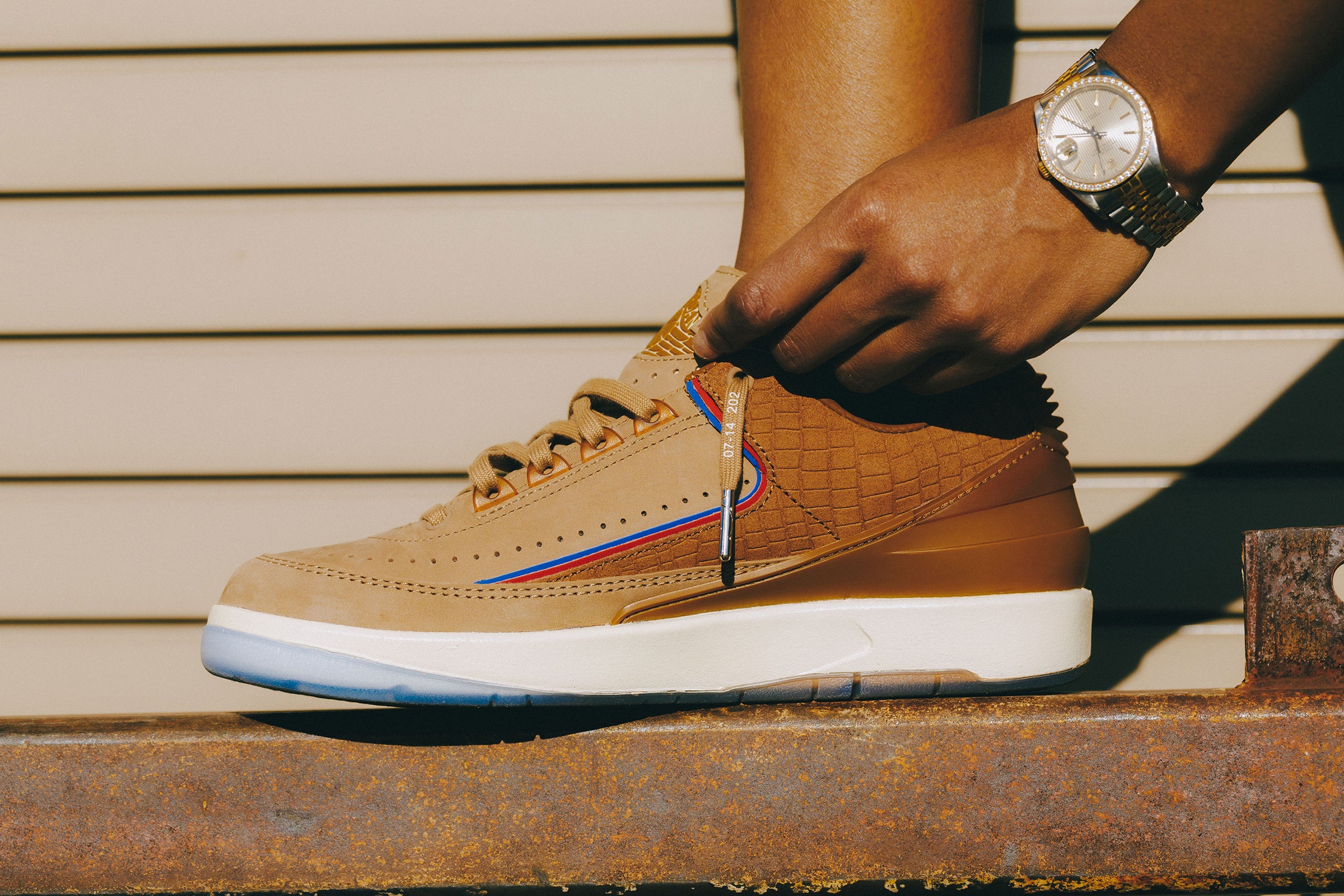 AVAILABLE NOW IN-STORE AT TWO18 & BURN RUBBER
THROUGH IT ALL
TWO18 X AIR JORDAN 2
Available now in-store at Two18 in Detroit & Burn Rubber in Royal Oak, MI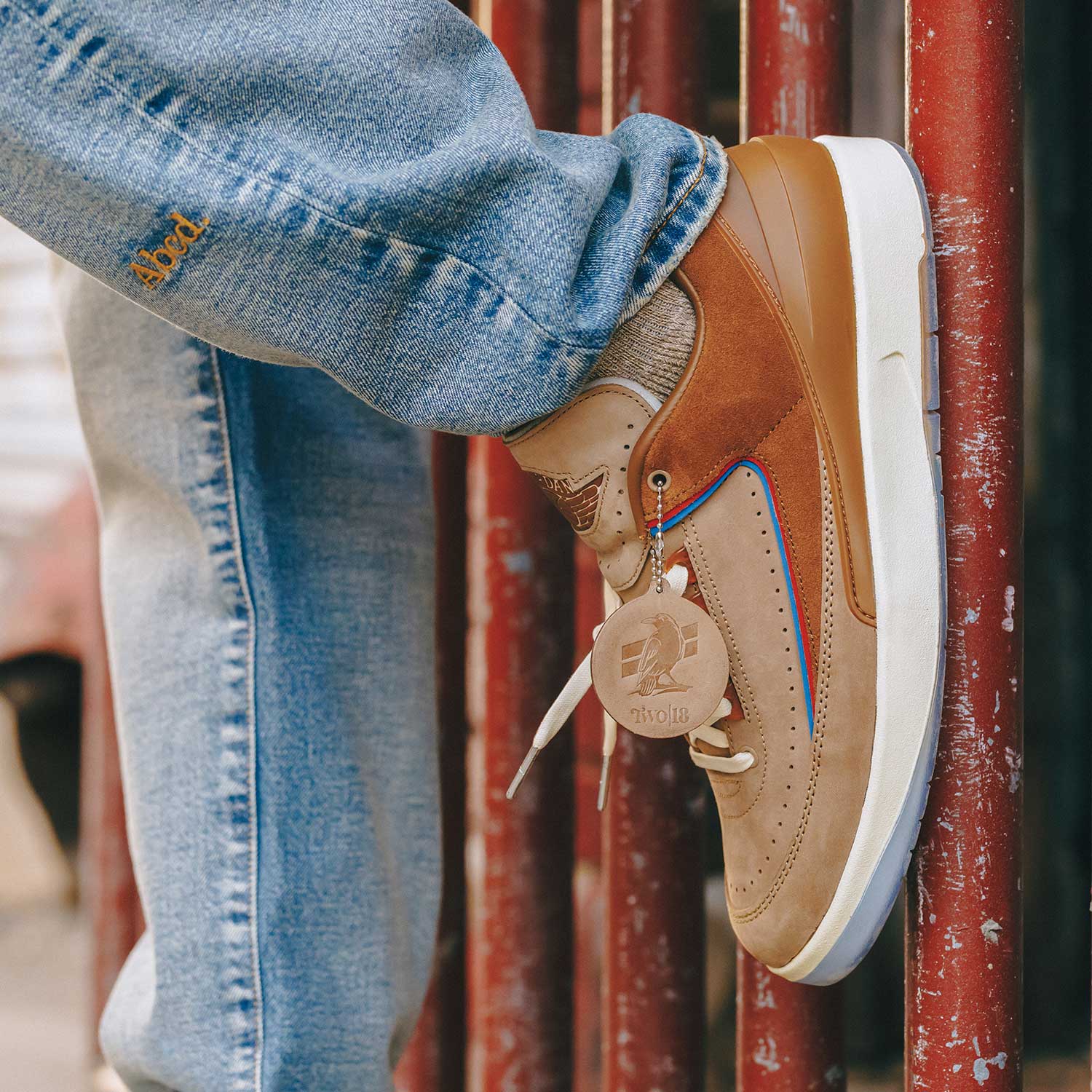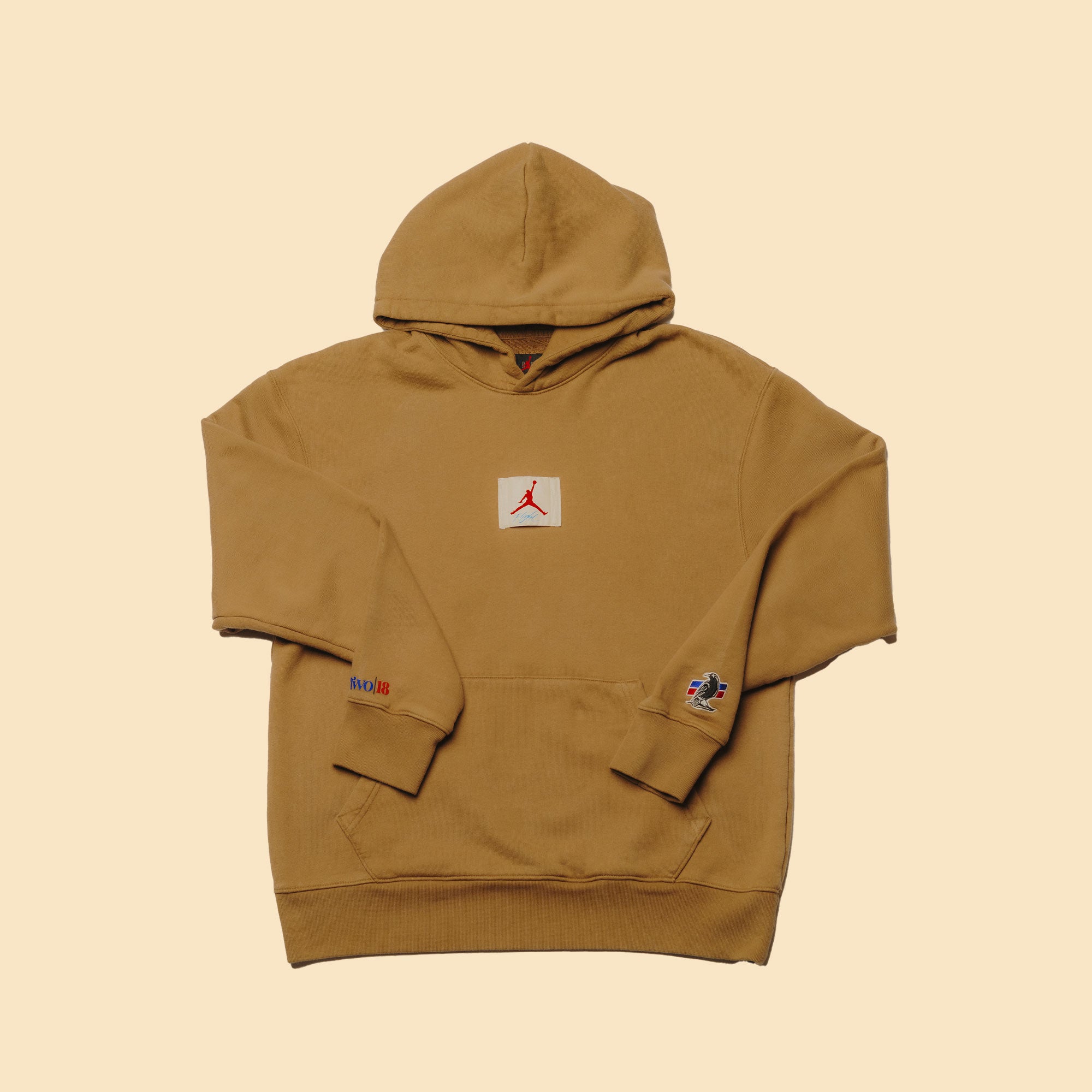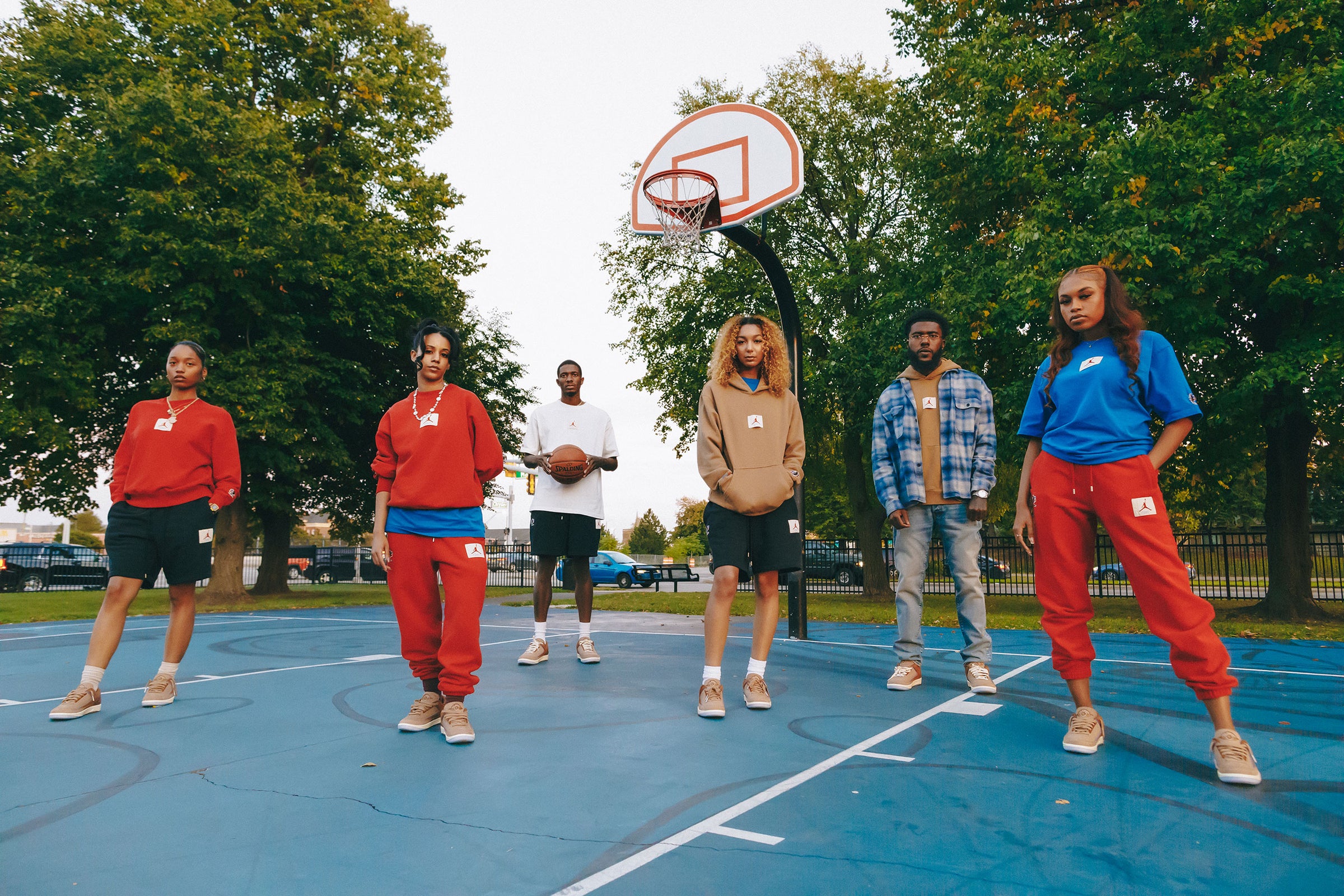 THE COLLECTION
Meant to be functional & inclusive, this collection is made to be worn through all of life's challenges
FOR THE PEOPLE
The Two18 x AJ2 collection is for the people of Detroit, the people of Pontiac, the people of Flint, Southwest Detroit, Oak Park, Inkster, & Southfield so that kid that has never seen his city on a map now sees it on a pair of Jordans.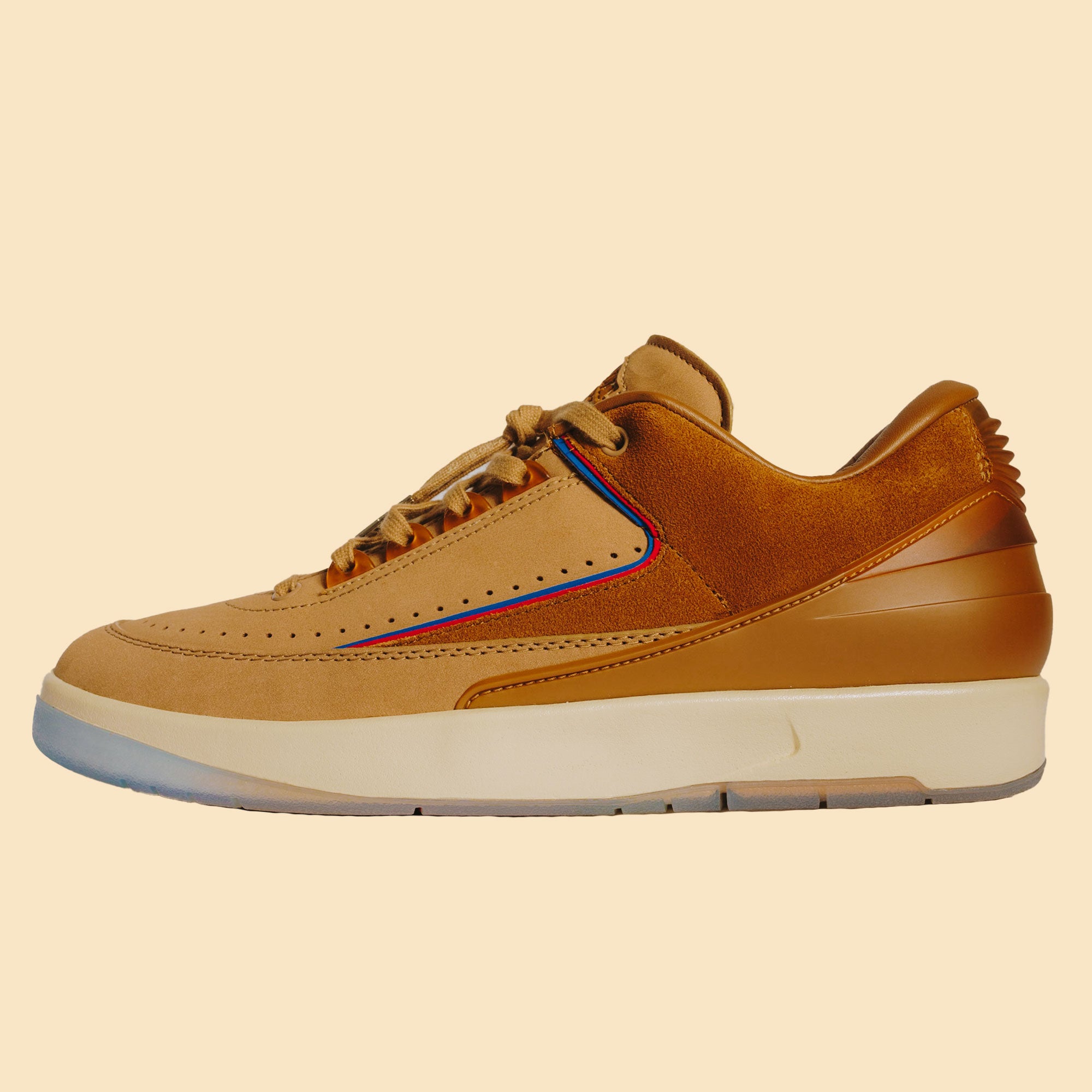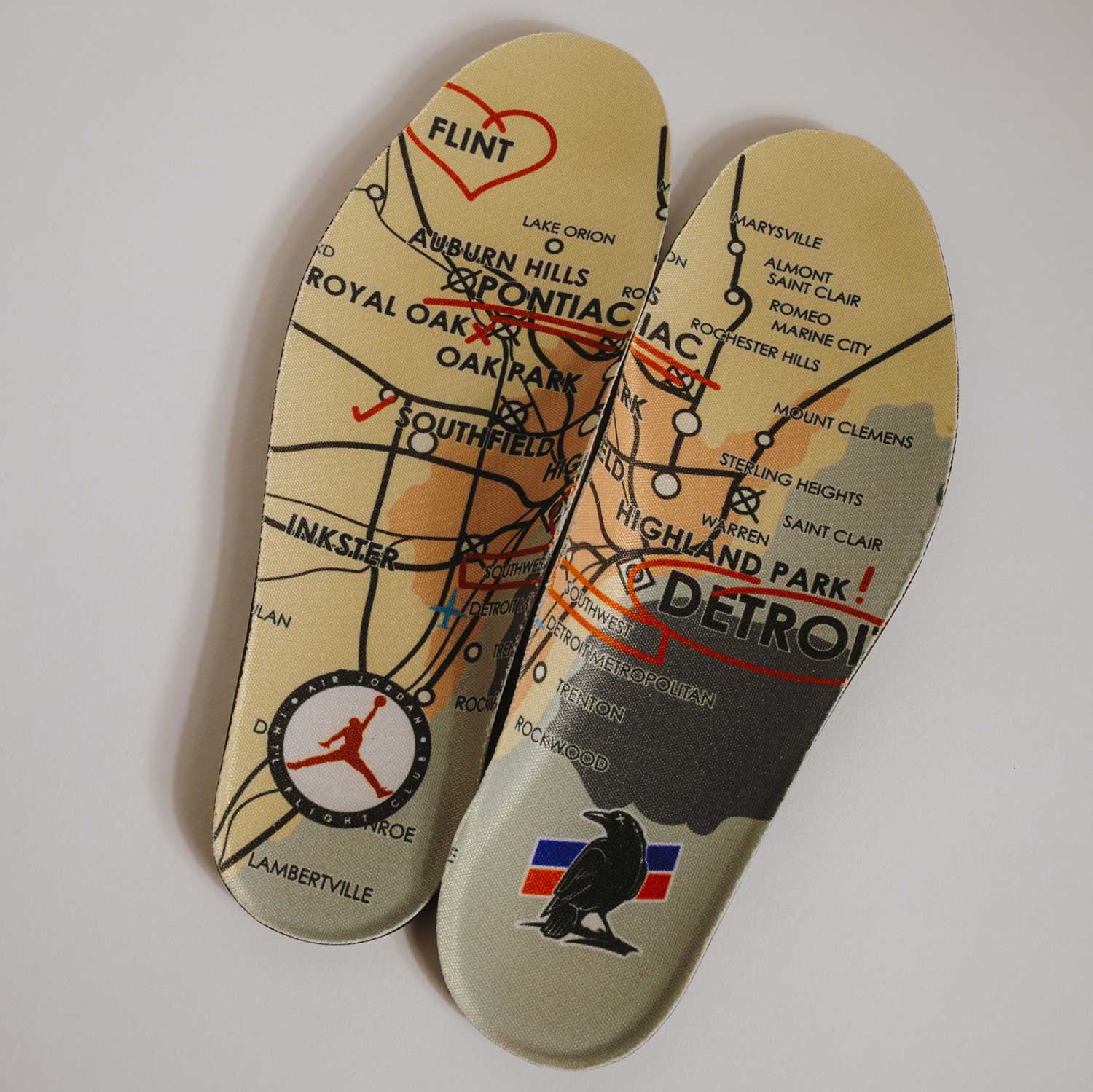 Past, present, & future
The sole of our AJ2 goes from brown to clear. This represents the Flint water crisis with the water going from contaminated to clean, which is where Flint's water is headed.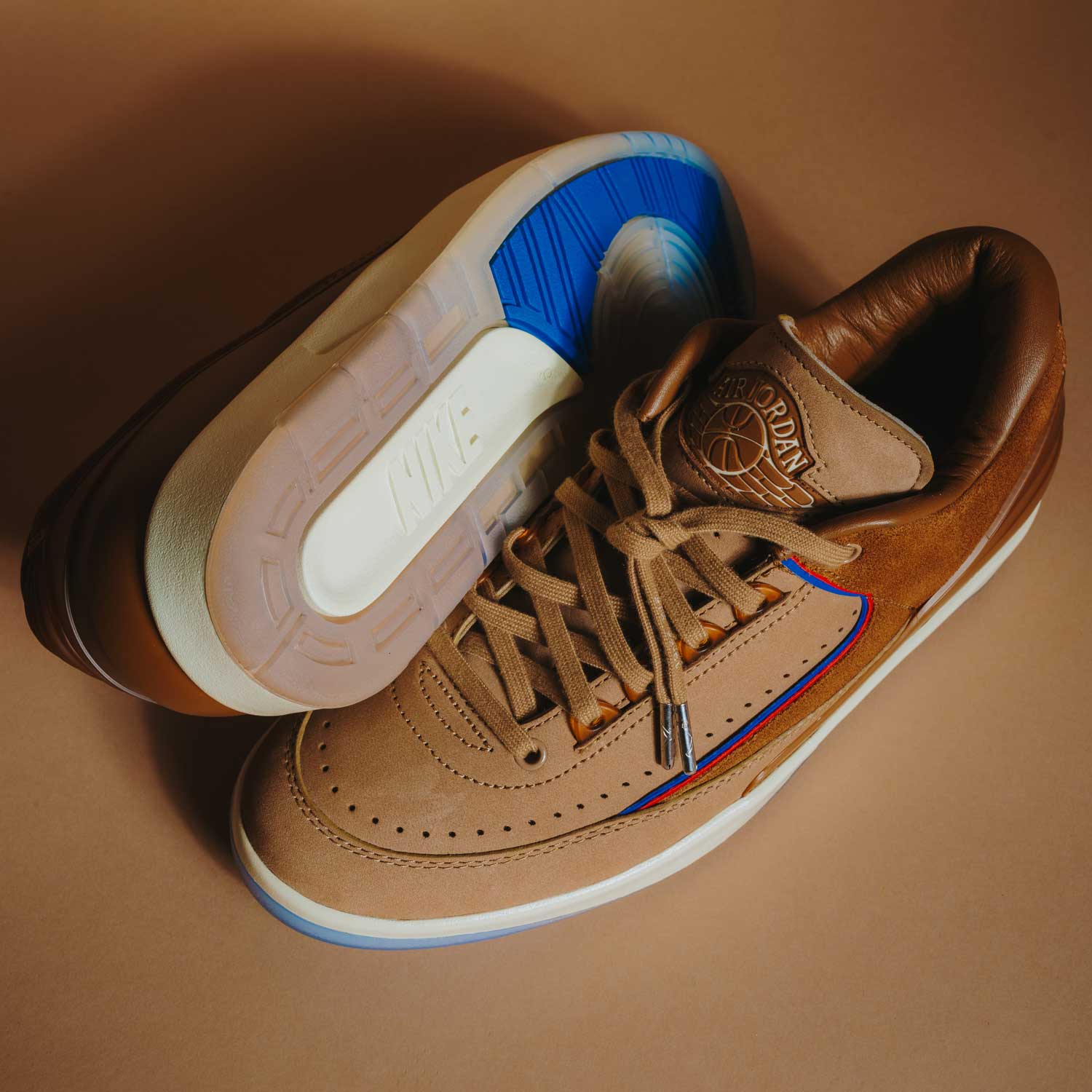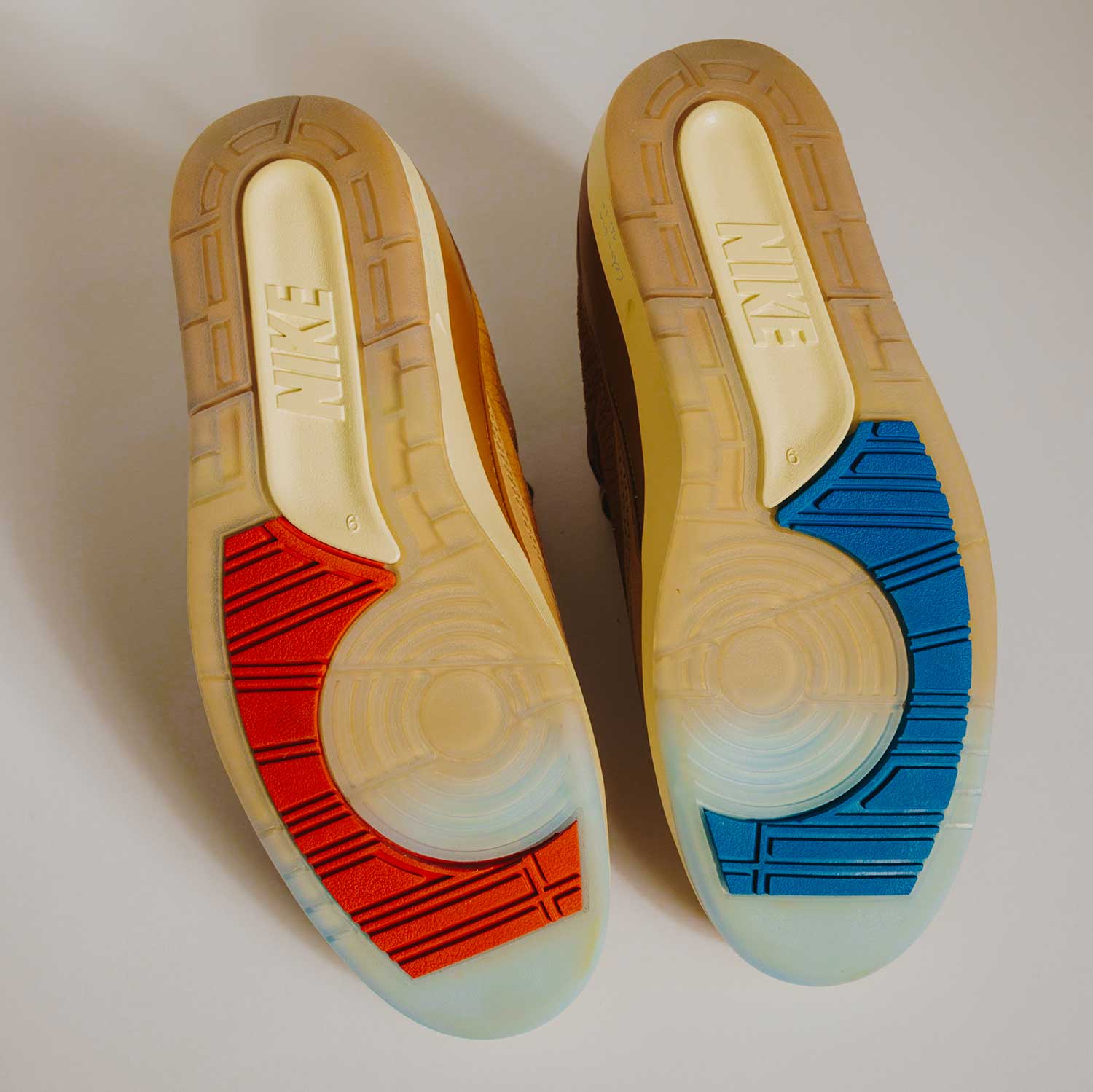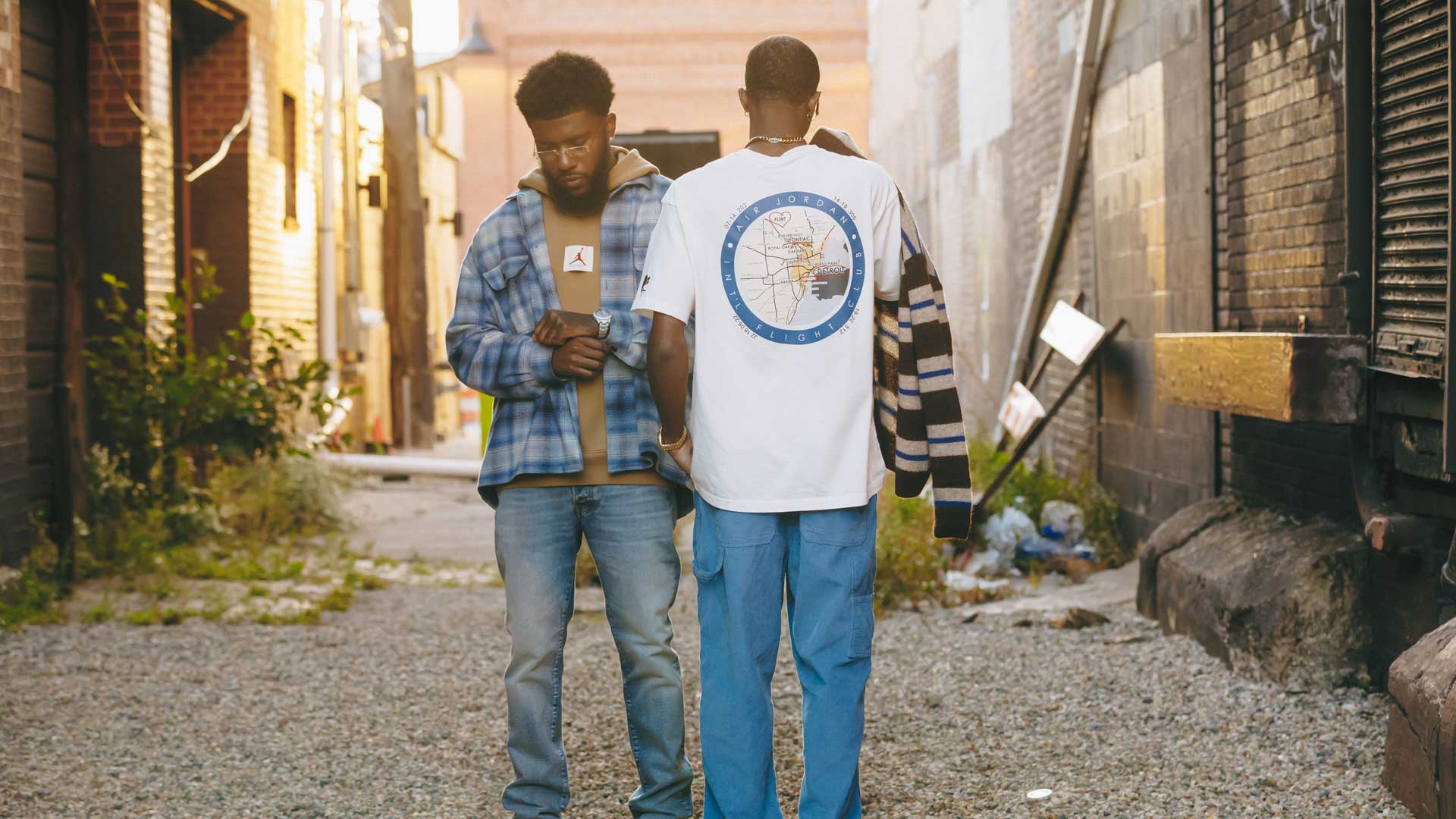 THROUGH IT ALL
An ode to the journey that made this shoe a reality, each number represents a location Burn Rubber called home & culminates in the original release date for the Two18 x AJ2.